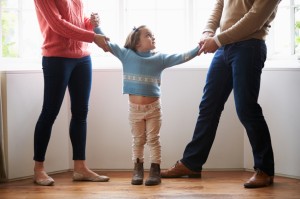 Because everybody has diverse custodial situations, it can sometimes be difficult to assess what the next steps should be when a child has been separated from their parents for some time. These circumstances happen for a variety of reasons, including abuse, drug use situations, and relationships involving parental alienation. When a child has been separated from their parents, it could call for a situation known as reunification counseling, which is a way for us to help parents and their children join together after they have not seen each other for extended periods of time. This gives them a unique way to pursue visitation with one another and possibly gain back their parental rights in time.
Reunification Becoming More Popular in Divorce Cases 
The court sees a variety of cases where parents are not actively involved in their children's lives and do not see them. This special type of therapy becomes necessary, especially when there are high amounts of conflict involved. One of the first steps for this parental side is to work an agreement out with the other parent and request reunification therapy through the court. From there, a qualified therapist provides help for the child and parent who are looking to reunify their relationship.
Some of the factors that the court looks at is cooperation by both parents involved, treatment goals and intervention, parameters put in place to work on relationships within an extended family, and many other contingencies. If there is question in whether or not the child will be safe with the parent during this therapy, such as in cases of past violence, the court will ensure that safety measures are put in place by these professionals.
This therapy is also recommended for those who have been alienated from their children by another parent. They can work with a therapist to erode the child's negative image of them, refrain from actions that involve children in high conflict, and consider ways to dismantle the negativity in the relationships. These tools come with high rates of success that many parents and children are happy with when they are in high-conflict divorce.
If you have been estranged from your child for a variety of reasons and have questions for us, call us today. We are looking forward to hearing from you. We have experience with these cases and can answer your questions about reunification counseling and why it may be best for you.