Orange County Family Law Firm
Our Orange County legal experts are committed to helping Californians start anew after divorce and other complicated family issues. By listening to your concerns, communicating openly, and exploring unique options, The Montes Law Firm can help you and your family reach the best possible solution.
If you are dealing with divorce, child custody, visitation rights, child support, restraining orders, or other family law issues, we invite you to call our law firm at 714-731-8600. Your initial consultation is free, and our legal experts are ready and willing to answer your questions. Call or contact us online today to schedule a consultation with our top Orange County family law attorney today.
About Amy Montes, Irvine's Top Family Law Attorney
Family law attorney Amy Montes is a 2005 graduate of Whittier Law School in Costa Mesa, California. Since 2005, Attorney Montes has obtained results for hundreds of clients throughout California.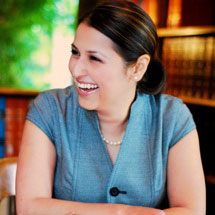 Attorney Montes has established a strong reputation within the Orange County legal community for her holistic approach to complicated legal issues. She understands that a traditional divorce battle is not necessarily the solution for everyone; rather, many clients benefit from mediation, arbitration, and other types of dispute resolution. Each case is evaluated on an individual basis to determine the best course of action based on the facts of the case. In certain situations, such as domestic violence, immediate court action is necessary, while other situations, such as division of property, open up the door for creative solutions. Using a variety of communication techniques and problem-solving strategies, Attorney Montes works to find a solution that is best for her clients' situation.
Attorney Montes served as president of the Orange County Barristers in 2009, and she was featured in the February 2009 issue of Orange County Lawyers magazine, for which she served on the board of directors. She is a member of the Orange County Bar Association, Los Angeles Bar Association, Women Law Association, and the Hispanic Bar Association. She is a graduate of Whittier Law School in Costa Mesa and is committed to blending mediation and traditional litigation to find the best solution for her clients.
In her free time, Attorney Montes works at domestic violence clinics and works within the legal community to transform legal policy. In 2010, she was nominated to become part of the Gray Williams Inns of Court, a prestigious members-only organization that discusses legal issues and supports various charitable organizations.
About The Montes Law Firm
We are proud to provide Orange County with exceptional, hands-on service in a cost-effective manner. We take time to get to know our clients and their goals so that we can tailor our representation to their needs.
Our legal representatives understand the vast emotional and financial toll that a divorce can have on a family. Legal issues and delays can make an already stressful situation even more difficult to handle, which is why The Montes Law Firm are committed to efficiency. We work quickly so that you can start to see results and you can begin working toward a brighter future.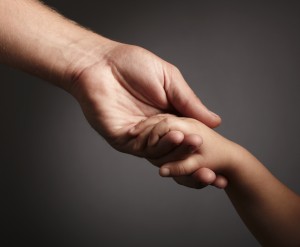 The Montes Law Firm are committed to giving each client personalized attention. We take time to get to know our clients. We identify our clients' objectives at each stage of their case. We understand that your goals can change throughout the legal process, so we make sure that we can adapt our representation as your objectives change.
Our experience handling complex issues enables us to effectively and efficiently evaluate your situation to identify problems and prevent future complications. We are a team of paralegals, law clerks, and associates supporting our top Orange County divorce lawyer, Amy Montes, in her efforts to help you achieve your goals.
The Montes Law Firm are proud to offer discounted legal services to military personnel and their families as a show of appreciation for your service to our great nation.
Practice Areas
Attorney Amy Montes and our legal experts specialize in California family law, including:
After a divorce is finalized, both parties move on and lives begin to change. You may begin to consider new employment, a new home, or new relationships. Many big life changes, especially when there are children involved, require modification of support orders. These modifications can apply to child support agreements, spousal support orders, child custody orders, and more. Orange County family law attorney Amy Montes can help you through the legal process of modifying an existing support order.
The Montes Law Firm also offer unbundled services and limited-scope representation at a lower cost. Limited-scope representation allows our legal experts to help you with certain legal processes, such as preparing documents or representing you in court. For example, if you want to handle your own divorce in court, we can help you prepare and file the correct documents, including summonses, petitions, declarations, exhibits, and counter-petitions. This way, you can speed up the legal process by ensuring all your forms are filled out correctly on the first try, but without the price tag of full representation.
Contact Us for a Free Initial Consultation
If you are dealing with divorce, child custody, visitation rights, child support, spousal support, or other family law issues, The Montes Law Firm can help. Our legal experts are committed to coming up with solutions that fit your case, and we will pursue every legal avenue to give you the best chance of success. Whether you're ready to pursue mediation, litigation, or something else entirely, we have the experience and resources to help.
Our legal team is directed by Irvine family law lawyer Amy M. Montes, whose dedication and experience led to her being named one of 2009's Who's Who in Orange County in Orange County Lawyers magazine.
Call The Montes Law Firm at 714-731-8600 or contact us online to schedule a consultation with our top Orange County family law attorney today. Se habla español. Telephones are answered 24 hours a day. Our office is in Old Town Tustin, across from City Hall.