Orange County Family Law Attorney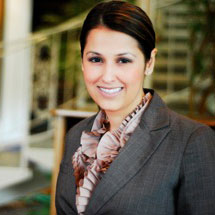 At The Montes Law Firm, our legal team understands how difficult family law matters can be, both emotionally and financially. Divorce, custody issues, and other family law issues tend to bring up difficult emotions and put families in tough situations, so our team is committed to making the process as smooth and painless as possible. We devote the time, talent, and resources to each individual case to ensure that our clients have the best possible representation and work toward the best possible outcome. We are committed to keeping clients well-informed throughout the process and making sure all parties understand their legal rights and options.
When it comes to family court, the best interest of the children will always win out. We are dedicated to putting your children's best interests first. The Montes Law Firm work to get through the legal system efficiently and effectively, making the entire process as easy on your children as possible.
The Montes Law Firm has handles hundreds of unique family law cases. She has extensive experience in mediation and litigation, and her intimate knowledge of California family law enables her to anticipate issues and prevent future complications. She is dedicated not only to protecting your rights, but also to helping you achieve a new beginning.
If you need legal assistance for issues of divorce, child custody, child support, paternity, or other family law matters, contact The Montes Law Firm today. Call (714) 731-8600 or contact us online to schedule your free consultation today.
Practice Areas
The Montes Law Firm handle any and all family law matters in Orange County, including:
Our legal team also offers unbundled services and limited-scope representation, which can be a cost-effective alternative to traditional representation. Unbundled legal services allow you to manage specific legal processes, including document preparation or an appearance in court, without the typical price tag. For example, if you would like to handle your own divorce in court, The Montes Law Firm can help you prepare and file the right documents, including:
Summonses
Petitions
Declarations
Exhibits
Counter-petitions
On the flip side, some clients opt to have a legal document preparation service prepare their court documents. In that case, The Montes Law Firm can offer courtroom representation to ensure the process goes smoothly.
About Amy M. Montes
Amy Montes is a distinguished Orange County divorce attorney who has established a reputation for providing clients with a holistic range of legal options. She is committed to understanding each client's unique situation and using that knowledge to develop a legal strategy that fits the client.
Attorney Montes' experience in case preparation, mediation, and litigation combine to give clients a wide range of options for every family law matter. Many matters are solved more effectively—and more affordably—in mediation sessions, which give each party more control over the outcome. However, she understands that certain issues are too contentious or complicated for mediation, and traditional court litigation may be the best option for your situation.
Attorney Amy Montes graduated from Whittier Law School in Costa Mesa, California, in 2005. In 2008, she was elected President-Elect of the Orange County Barristers, and she was named one of 2009's Who's Who in Orange County in Orange County Lawyers magazine. In August 2010, Montes was nominated to become part of the Gray Williams Inns of Court. Attorney Montes is an active member of the Orange County Bar Association, the Los Angeles Bar Association (family law section), the Women Law Association, and the Hispanic Bar Association. In her free time, Attorney Montes works to promote social justice and better the community by working with domestic violence clinics. She also works within the legal community to transform legal policy for her clients.
Contact The Montes Law Firm
The Montes Law Firm are committed to helping you through a difficult time. Whether you are dealing with issues of divorce, child custody, spousal support, visitation rights, restraining orders, or other California family law matters, our legal experts can help. Attorney Montes is committed to finding the best course of action for your unique situation. Some situations, such as domestic violence, require immediate intervention, but others, such as division of shared property, open up the door for creative solutions
If you are dealing with divorce, child custody, visitation rights, child support, spousal support, or other family law issues, The Montes Law Firm can help. Our legal experts are committed to coming up with solutions that fit your case, and we will pursue every legal avenue to give you the best chance of success. Whether you're ready to pursue mediation, litigation, or something else entirely, we have the experience and resources to help. You can count on The Montes Law Firm to find a personalized solution for you and your family's legal needs, no matter the situation.
Call The Montes Law Firm at 714-731-8600 or contact us online to schedule a consultation with our top Orange County family law attorney today.