Divorce Lawyer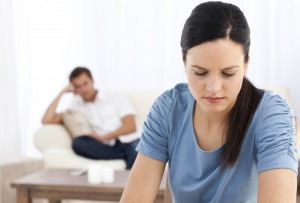 The Montes Law Firm are committed to helping you through a difficult time. If you are dealing with legal issues related to divorce, our California family law experts can help. Attorney Montes is committed to finding the best course of action for your unique situation. Whether you're ready to pursue mediation, litigation, or something else entirely, we have the experience and resources to help. You can count on The Montes Law Firm to find a personalized solution for you and your family's legal needs, no matter the situation.
Call The Montes Law Firm at 714-731-8600 or contact us online to schedule a consultation with our top Orange County family law attorney today.
Divorce and California Law
California is a no-fault divorce state, meaning that the spouse or domestic partner seeking the divorce does not have to prove that his or her spouse did something wrong. Citing "irreconcilable differences" is enough to obtain a divorce under California law.
In addition, both parties do not have to agree to a divorce in order to obtain one. Either spouse can make the decision to end the marriage, and one spouse cannot stop the process by refusing to participate.
There are several different options for divorce and separation, including:
Legal separation: This does not legally end a marriage or domestic partnership. Rather, a legal separation allows couples to live separately and make decisions about finances, property, and parenting without a formal divorce. You can choose to seek a divorce later on, but you cannot marry or enter into a domestic partnership with someone else while you are legally separated.
Annulment: This is different from a divorce in that it declares the marriage null and void, rather than ending it. An annulment is appropriate when, for some reason, the marriage was not legally valid in some way. This could mean the marriage began by force or fraud, or one partner could refuse—or be unable to—consummate the marriage. Annulments are somewhat rare, and there are certain time limits that must be followed for some types of annulments. For example, if you allege you were married by fraud, you must seek an annulment within four years of discovering the fraudulent act(s).
Uncontested divorce: In an uncontested divorce, both parties agree to work together to establish the terms of separation. Either on their own or in mediation sessions, both parties come to an agreement about how to divide property and debt; whether either party will pay spousal support; and what type of child support, custody, and visitation orders you will need. If both parties can agree and present that agreement to a judge, the judge can sign off on it and it will become legally binding.
Contested divorce: In a contested divorce, the two parties cannot come to a mutually agreeable solution. In this type of divorce, the parties can pursue mediation to see if there are certain parts of the divorce they can agree on. If they are able to agree on certain things, those elements can be turned into an agreement for a judge to sign. However, for the other parts of the divorce—and for couples who cannot agree on any aspect of the divorce—it may be left up to a judge. In this case, both parties will present their case to a judge, who will make the final determination about property division, child support, child custody, visitation, and anything else the couple could not agree on.
Summary divorce: A summary dissolution is a much easier way to obtain a divorce, but only certain couples are eligible. In order to obtain a summary divorce, you must have been married for less than 5 years, have no children together (born or adopted), not own property together, owe less than $6,000 in shared debt, own less than $40,000 of shared property (not including vehicles), own less than $40,000 worth of separate property (not including vehicles), not pursue spousal support, and you must have signed an agreement that divides your property and debts. Essentially, summary divorces are designed for couples who have been together for a shorter amount of time and do not have children or large amounts of property to divide up in the divorce.
Keep in mind that California has certain time limits in place when it comes to divorce. The state of California requires you to be a resident for at least six months before filing a divorce. In addition, there is a mandatory waiting period of six months before a divorce can become final. In other words, from start to finish, the divorce process cannot take less than six months.
Planning Ahead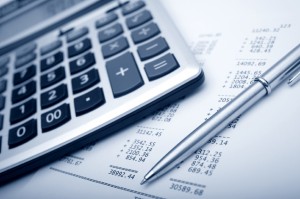 Whether you are seeking a divorce or legal separation, it is important to be aware of your financial situation beforehand. Understanding the entirety of your finances will help you make important decisions about property division, child support, and spousal support. Before making any decisions or meeting with an attorney, do your best to gather the following information:
Bank statements
Stock and brokerage forms
Employment pay stubs
IRA and 401(k) statements
Contact The Montes Law Firm
No two divorces are the same, and Attorney Montes is committed to finding the right solution for your situation. When both parties can get along well and compromise to reach a good solution, mediation may be the best option for your case. However, certain situations—like custody issues or restraining orders—require immediate litigation or trial. No matter your unique circumstances, our legal team will work with you to arrive at the best course of action.
Orange County family law attorney Amy M. Montes has handled hundreds of unique family law cases. She has extensive experience in mediation and litigation, and her intimate knowledge of California family law enables her to anticipate issues and prevent future complications. She is dedicated not only to protecting your rights, but also to helping you achieve a new beginning.
If you need legal assistance for divorce proceedings or other family law matters, contact The Montes Law Firm today. Call (714) 731-8600 or contact us online to schedule your free consultation today.