Orange County Limited-Scope Representation Attorney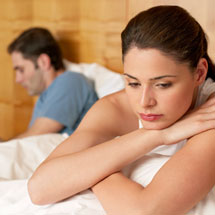 Our Orange County legal team is dedicated to helping clients achieve their goals. We provide flexible, unbundled services and limited-scope representation to ensure that those who need our help can receive it. At The Montes Law Firm, we are dedicated to helping you achieve smooth family law transitions.
Flexible Services
We understand that some individuals want unbundled legal services so they can manage specific legal processes, from document preparation or representation in court to a combination of services. Our dedicated Orange County limited-scope representation divorce lawyer, Amy M. Montes, is available to assist you with your family law matter. If you plan to handle your own divorce in court, she can help you by preparing and filing appropriate documents, such as:
Summonses
Petitions
Declarations
Exhibits
Counter-petitions
At the other end of the spectrum, she has provided diligent litigation representation for individuals who received document assistance from court facilitators. Attorney Montes is dedicated to helping you get through the legal process smoothly.
Irvine Limited-Scope Representation
Irvine County limited-scope representation means attorney, Amy M. Montes, can provide guidance and counsel for individuals facing a specific family law matter. Our limited-scope capabilities include handling representation for a specific issue, such as:
Free Initial Consultation
We invite you to call our law firm today at 714-731-8600  to arrange a free consultation with our lawyer to discuss your family law issue. Or you may send us an e-mail. Se habla español. Telephones are answered 24 hours a day.