Dissolution of Domestic Partnership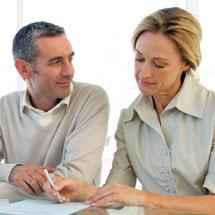 This is a formal request by one partner/spouse to dissolve both the domestic partnership and the marriage in a single proceeding in a California Superior Court. At The Montes Law Firm, our legal team provides comprehensive family law representation for domestic partners. We understand that domestic partners ending their unions face the same issues as married couples going through divorces.
We are directed by Orange County domestic partnership lawyer Amy M. Montes, who has established a reputation in the legal community for her holistic approach to legal issues. Our team applies a holistic approach that enables a balanced aggressive representation while helping clients achieve their goals and obtain favorable results.
Irvine Attorney for Domestic Partners
It is important to note that dissolving a domestic partnership carries the same residency requirement as obtaining a divorce. You or your partner must have lived in California for at least six months and in the county where you are filing your notice for at least three months before you can obtain a dissolution. 
Our extensive representation involves evaluating your situation thoroughly to determine the best course of action.
We can provide guidance and representation for situations related to:
Free Initial Consultation
We invite you to call our Irvine family law attorney firm today at 714-731-8600  to arrange a free consultation with our attorney to discuss your issue. Or you may send us an e-mail. Se habla español. Telephones are answered 24 hours a day.