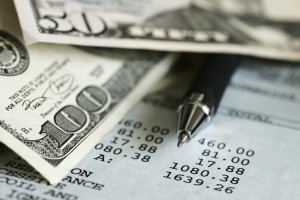 The dividing of assets in separation or divorce can be quite complicated, and going through the process blind is an unquestionably bad idea. Any mistakes could be very detrimental to your financial stability in the wake of your separation, (especially if you have valuable property and/or debt) so it's best to review the process and your involvement with an experienced lawyer.
In dividing your assets, if you and your spouse can come to an agreement on how your assets will divide, you save yourself from division by the judge. If not, the courts will divide your property according to your state's property division laws.
If your property is going to be divided in court, be prepared to lose something. It's first important to understand the difference between marital property, or community property, which can be subject to division by the courts, and non-marital property, which courts have no authority over. Marital property is commonly owned between both spouses; any property or income gained during the marriage is typically considered marital property. This excludes inheritance and gifts.
Non Marital, or separate property is any property that was obtained before the marriage, and kept separate from the marriage. The important concept here is that if you have separate property and you want to keep it separate, you must keep it from communal use in your marriage.
For example, if you owned an apartment before the marriage, but your spouse moved in with you, there is a good chance this will be considered marital property. Any money (even inheritance) put into joint bank accounts shared with your spouse will also be considered marital, equally divisible property.
Quasi-community property is any property obtained while the couple was living in another state, that would be considered community property in a legal separation or a divorce proceeding in California.
In California, each spouse owns one half of the community property, and debt.
Commingling
In California, some property can simultaneously be community and separate property. In these complicated instances, a lawyer is especially necessary. An example of this would be if either of you had a job before your marriage to which you contributed retirement or pension funding. The financial contributions either of you made to your pensions or retirement before marriage is considered non marital, but any contributions made during the marriage up to the date of separation are considered marital property.
Again, this is a tricky, detailed process, and you may not understand the initial implications of what you're doing at first. Experienced lawyers can make the difference between a good and a bad deal.
---
Attorney Advertising. This web site is designed for general information only. The information presented at this site should not be construed to be formal legal advice nor the formation of a lawyer/client relationship. The hiring of an attorney is an important decision. The information you obtain in this website is not, nor is it intended to be legal advice. You should contact an attorney for individual advice regarding your situation.