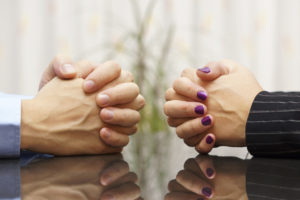 Before you meet with your divorce lawyer, you may wonder what they will need from you. For instance, a divorce cannot go on without proper documentation and a higher understanding of what you must expect throughout the process. A divorce can sometimes be traumatic, because it calls for the end of many important aspects within a marriage. Now you can find out some of the things that an attorney may ask you, as well as what they need from you so that you can come into this divorce with an all-around better attitude, ready to take on anything.
Important Documentation
There are eight important documents that your attorney will need above all. It is extremely important to be properly organized during a divorce and provide a complete file with all necessary documents to your attorney so that they know what to do and how to help you. Here are some of the important documents you may need and why they are so vital:
Income: You should have a decent history of paycheck stubs from all sources of payments given to you through employment over the previous year. You should also have any documentation relating to business expenses through self-employment, copies of joint tax returns, and a copy of any financial statements you feel will help establish your net worth.
Real Estate: You will need any documents that show the legal description of real estate that you own together, current mortgage statements if you have any, and any documents pertaining to a refinance.
Savings and Checking: You should have savings certificates of joint accounts held by you and your spouse and any bank statements for the past 2 years that came from any account you have by yourself or with your spouse.
Life Insurance: If you have any statements regarding a life insurance policy on your life, your spouse's life, or any of your children, you must be able to show documentation relating to this.
Debts: You should have an itemized list of all debts in you and your spouse's name, and any outstanding debts relating to credit cards, medical bills, or other loans.
Pension Funds: You should have any recent statements for pension funds.
Automobiles: Have any documentation such as titles and registrations relating to automobiles, boats, ATVs, and more. This can include if there is any outstanding debt on such.
Questions Your Attorney May Have for You
You may wonder what your attorney will ask you at your initial few meetings. The truth is, this will vary. However, you can have a better idea by understanding the main points they may want to touch base on:
What is your state of residence? This may pertain to your child custody and visitation matters.
Why are you divorcing the defendant? A divorce attorney wants to know about any physical abuse, abandonment, adultery, or drug abuse.
How long have you been separated? This may be needed to start your divorce proceedings.
Do either of you have minor children together? This will play an important part in custody, visitation, and child support matters later on.
Are you part of a divorce proceeding and feeling nervous about talking to an attorney? We make the process simplistic for you by offering you a nurturing environment and an attorney who is easy to talk to. We will help you with even the biggest matters during your divorce. Call us today at The Law Offices of Amy M. Montes for more information.