Orange County Child Support Lawyer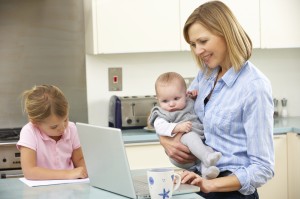 When a divorce involves children, child support is an extremely important part of the process. However, figuring out the rightful amount of child support can be complicated and often emotional, particularly when parents do not agree.
At The Montes Law Firm, our legal team provides comprehensive child support representation for those seeking support, as well as those facing child support obligations. Using our extensive knowledge of state child support guidelines and the California Family Code, our legal experts provide straightforward guidance based on your unique family situation. Attorney Montes is known throughout Orange County as a dedicated, compassionate representative who takes a holistic approach to family law matters.
Whether you are seeking a new child support order, want to modify an existing order, or want to talk to a legal professional about your child support obligation, The Montes Law Firm can help. We offer comprehensive legal representation for California child support matters, as well as unbundled services and limited-scope representation. Call (714) 731-8600 or contact The Montes Law Firm online to schedule your free consultation today.
Child Support & California Courts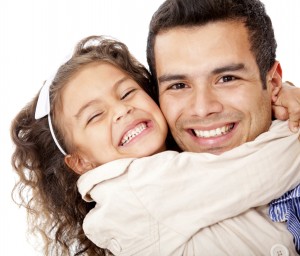 Under California law, each parent is equally responsible for providing financial support for the needs of his or her child. When couples get divorced, the court must ensure that both parents are still providing for the child financially—which is where child support comes into play.
Child support in California is determined using a guideline calculator, which takes many factors into consideration. These factors include:
Each parent's income
The number of children involved
How much time the children will spend with each parent (i.e. the time-share, determined by custody and visitation orders)
Tax filing status of each parent
Child support from other relationships
Health insurance expenses
Mandatory union dues
Mandatory retirement contributions
The cost of sharing daycare and uninsured health-care cost.
After considering these factors, the judge may also look at having the parents share other costs, including childcare that allows the parent to work (or attend school or training for work skills), reasonable healthcare expenses, traveling for visitation, and educational needs.
The legal experts at The Montes Law Firm have extensive experience reviewing these factors and helping clients understand their situation in a realistic way. We approach child support calculation just like a family court judge would, giving you the best chance of success in court.
Modification of Child Support Orders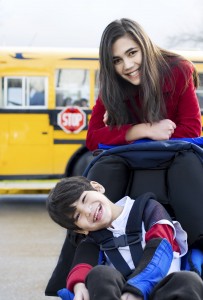 Family situations and financial circumstances can change almost overnight, putting parents who pay child support in an incredibly difficult position. If you are no longer able to fulfill your child support obligation, you can file for a post-judgment modification of the support order.
In order to obtain a child support modification, you will have to show there has been a "change in circumstances" since the last order. Acceptable reasons for post-judgment child support modifications include:
One parent has lost his or her job
One parent has been incarcerated
The income of one or both parents has changed
One parent had another child from another relationship
There have been significant changes in how much time the child spends with each parent
There have been substantial changes in certain costs, such as childcare, education, or healthcare
There have been substantial changes to another factor used to calculate child support
If both parents are able to agree on the modification, they can write it up—with the help of a family law attorney—and have a judge sign it. At this point, it will become a new, legally binding child support order. However, if the parents cannot agree, the parent seeking the change must file a motion for a child support modification in court, and then prove how the circumstances have changed since the initial order.
Child Support Services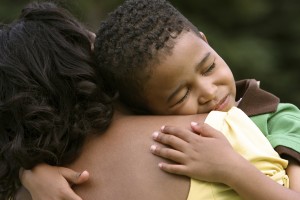 In some cases, it may be necessary to bring child support litigation by opening a case with the Department of Child Support Services. When a case is opened with the Department of Child Support Services, it is taken out of family court and placed with a Title 4 commissioner, who then hears the case and uses guideline calculators to determine support.
Child support cases that involve the Department of Child Support Services can be particularly complex, and they require a skilled and experienced family law attorney.
Enforcement of Child Support Orders
Failure to pay child support can have serious legal consequences. If the court finds that you have the ability to make child support payments and are simply refusing to do so, you could be held in contempt of court.
If there are extenuating circumstances preventing you from making child support payments, do not wait until the court gets to the enforcement stage. Losing your job, receiving a pay cut, and other events that impact your financial situation are all grounds for a child support modification. It is crucial to be proactive and modify the child support order before enforcement becomes an issue.
Without effective guidance and representation, a parent can face jail time or other criminal implications for not complying with child support orders. Attorney Montes has assisted in the contempt panel with Orange County Superior Court, and she is able to represent men and women pursuing contempt charges, as well as those facing contempt.
Contact The Montes Law Firm
The Montes Law Firm is proud to represent the men and women of Orange County in all family law matters. If you are dealing with child support issues or have questions about how child support is calculated in California, do not hesitate to contact our offices.
Our legal team provides compassionate and thorough representation in child support cases. Whether you are seeking child support from an ex-spouse, want to modify an existing child support, or have questions about your child support obligation, The Montes Law Firm can help. Attorney Montes will work tirelessly to understand the nuances of your case and come up with the best course of action. As an experienced Orange County legal advocate, she understands the legal process and the complex issues that go into determining child support payments, and she can help you come up with the best solution for you and your family.