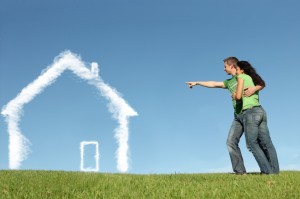 In the state of California, on some occasions a judge will order a parent has a visitation right with their child only during supervised visits. Under the premise of ensuring the child's best interests, the court will order the other parent, or a neutral third party to observe the parent in these supervised visits.
A court may be motivated to limit visitation rights for many reasons including:
reintroducing a parent to a child after a long absence
introducing a parent and child that have never met
supervising the behavior of a parent with a history of drug abuse, child abuse, neglect, or mental illness
if there is a threat of parental kidnapping
It is also important to note that if the judge has awarded a parent the right to supervised visitation, the parent with custody may not deny supervised visitation, even if the other parent is behind on child support payments.
For parents under these circumstances, making the proper arrangements for supervised visitation for your children can be tricky, especially if the court sets ambiguous guidelines. If you don't want to hire a third party or professional supervisor, you do have the option of choosing an independent contractor, or an impartial friend or family member but the supervision provider must meet certain standards, be willing to follow court orders and even undergo 24 hours of state provided training and approval by the courts before they can qualify. Under California law, the supervision provider must follow detailed protocol, including things such as establishing a written protocol, with the assistance of the local law enforcement agency, that describes the emergency assistance and responses that can be expected from the local law enforcement agency.
If you do decide to use a supervision provider who is a friend or family member, there are many considerations you must take into account when you're choosing the best candidate. As a parent, it is best to only consider candidates who you know will be available, and who are willing to make potentially, difficult, awkward decisions such as ending visits early and reporting questionable behavior to the court.
Any rescheduling of a visitation must be approved by the court, not the supervision provider.
Supervised visitation with infants and toddlers may be especially strict.