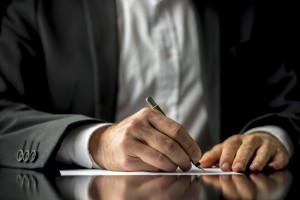 After some careful consideration, you may have found that estate planning is beneficial to you and your life, as well as the futures of the people that you love. You want your assets taken care of in the future, which is why an estate plan is necessary for everyone. Not only this, but they can work as a way to help you minimize unnecessary costs in regards to your family and friends. By speaking with an estate attorney, you can find out what you need specifically as well as how to have proper help for drafting necessary documents. Here are some of the things that you must consider when estate planning:
Updating Trusts and Wills: These are extremely important documents that will explain who will receive your property as well as who will be the guardian to your children in the future. If you want to have a better idea of how your assets will be distributed, these documents are for you. You want to avoid a bad outcome with the probate process after you aren't around to take care of things. Trusts are as important as a will but maybe even more so, because they work all the time, even when you are incapacitated. You may also be able to avoid probate, so consider this as an option.
Choosing a Power of Attorney: These written documents will allow other people to make legal and financial decisions on your behalf when you are unable to. However, it leaves many important decisions to you. For example, you will be left to give the power of attorney to somebody you trust with the help of an attorney.
Beneficiary Designation Forms: There are many ways in which you can assure that you will avoid conflicts within your trust or will. A good start to this is to update your beneficiary designation forms on your assets, life insurance policies, and many other important accounts. However, this will also take the experienced help of an attorney that you trust.
Attorneys can be of Assistance
These are some very important decisions that you must make in your life as well as the futures of the ones that you love. However, the thought of trusts, power of attorneys, and beneficiary designation forms may be especially complex and so this is why it is important to have a trusted attorney on your side to help you through the process when you need it most.
Estate planning is something that you don't want done improperly. You may not understand specific state laws that have been placed on what can be found in your will, trust, and more. This is why it is important to trust somebody with your plans who has experience. Say that you own many important assets like a business, a house, or have children – this is why estate planning is serious business and should be treated as such. Call us today if you need assistance with your estate planning. At The Law Offices of Amy M. Montes, we will help you with your every need.