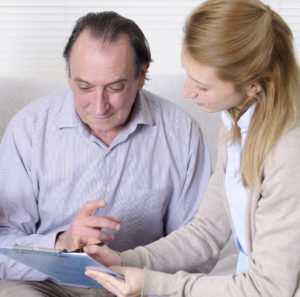 Divorce is a journey in and of itself and might be made more complicated by certain aspects. If you are going through a divorce with a disabled spouse, you want to ensure that even after divorce, they will be taken care of on a financial and physical level. You want to ensure that all responsibilities and concerns are cared for before you enter into the divorce process so that you can make sure that your spouse has the capability to support themselves when you are no longer able to assist them.
Today we want to talk about some of the aspects you should consider when you are going through a divorce with a disabled spouse. We will focus on just a few that are especially important for you to consider.
Aspects to Consider 
Your Level of Service: One of the first things that should always be considered is the level of service that you currently provide to your spouse in their state. You want to be able to assess just how much assistance you provide for your spouse on a physical level. Perhaps you drive them to all of their doctor's appointments, help them eat or take a shower, and many other levels of care that you will no longer be able to provide in divorce. You want to devise an entire list of all the activities that you engage in with your spouse every day and how much assistance will be needed from another provider.
Additional Services Needed: From there, you will be able to determine if your spouse is going to need additional services in the future from another provider when you are absent. This might call for professional, outside services. You might need to sit down and help your spouse arrange for a part-time or full-time caregiver in your absence, but this might also mean a change in finances because it might be more for them to pay for if they want to continue this type of care. This is where you and your spouse will decide if they are able to take care of these finances on their own.
Being Able to Afford Spousal Support: If you are the higher earner or your spouse is not able to work at this time, you might end up having to provide spousal support to your spouse after divorce. You might find that spousal support is higher when you have a disabled spouse because of the cost of services being higher. It could be temporary or permanent depending on the circumstances.
At the Montes Law Firm, you have many decisions to make if you are going through the process of divorce with a disabled spouse. You don't want to leave your spouse in the dark and you want to ensure that you are prepared for every step in the process, which is where we come in to ensure that you gain the help you need at this time. Call us for more information on what we can do for you during this time.