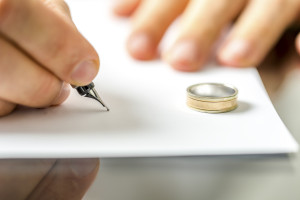 Going through a divorce may just be one of the most complicated things you will ever do. If you are having disputes over any issues, especially ones that involve your assets, property, and children, you might wonder if you should have an attorney on your side or if you can handle it on your own. Many people try to do-it-themselves when it comes to a divorce, but this is not always a good idea and could land you in hot water. What are some signs that point to needing a divorce attorney on your side throughout your case?
It Might Be Time to Hire a Divorce Attorney
Custody: If you foresee a child custody dispute where you and your spouse don't agree on issues, it might be time to turn to the help of an experienced divorce attorney. When you have kids and the stakes are high, it is time to get help that you deserve, especially if you don't think that either of you will be able to negotiate together.
Thousands in Assets: If you and your spouse have more than a few thousand dollars in assets, like many high net worth divorce cases, it might be time to put your case in the hands of an attorney so that nothing goes awry. You want to be treated fairly when it comes to division of assets.
Own a Business: If you and your spouse own a business, you will be going through one of the most complicated times with one another. It might be impossible to navigate through all the confusing details of business ownership, and you might need consultants and appraisers on your side through it all.
Domestic Violence: If there was domestic violence or abuse in your relationship, it might be difficult for you and your spouse to speak with one another. In some situations, they might have been told that they can't communicate with you anymore, which means that your divorce case has entered certain special grounds.
Nasty Divorce: If two people are not getting along about any issues whatsoever, it's time to turn to an experienced attorney. You will end up locked in a dispute with no end in any other situation. 
Disorganized: Some people are very organized and keep up with all of their paperwork in divorce, while others know that it can be messy and a lot to handle on their own. Because of this, you can hire an attorney to care for these matters for you.
Is it time to speak with an attorney about your divorce matters because you know they are something you can't handle on your own? We want to help at the Montes Law Firm, where your case matters. Call us for more information on how we can help today.