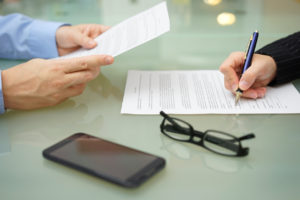 Divorce is not always an easy thing, and this is especially true if you maintain a business with your ex-spouse. You want to do whatever it takes to protect your business assets when you are going through a difficult time that can be financially taxing on you and your spouse. What are some ways that this is done?
Protecting Your Business Assets 
Here are some of the best ways to protect your business assets during divorce so that you can ensure safety and stability within your business:
Prenuptial and Postnuptial Agreements: You want to use prenuptial and postnuptial agreements within your marriage even if it doesn't sound like a romantic or trusting way to start the married life. Sometimes it is necessary.
You will be able to sit down with your spouse and come up with a valid agreement that can help you determine what will be marital property and what will be separate property.
Formation: You can form a corporation or LLC to protect your assets, especially if you incorporate before you are married. If you are already married, you might be able to place your business into a living trust, which can protect your assets by trusting somebody else, like a third party.
Have Good Relationship: You want to maintain a good working relationship with your ex when you are dealing with divorce while maintaining your business. The best thing to do is to keep a healthy relationship on a business level no matter what it takes. You should always be open about the reality of your business and speak with your own legal counsel about how you can protect assets.
We want to help you protect your business rights during this time. At the Montes Law Firm, we understand that your assets are important to you and mean everything to your finances. We are here for you every step of the way when it comes to making decisions about your business. Call us today to find out how we can help.