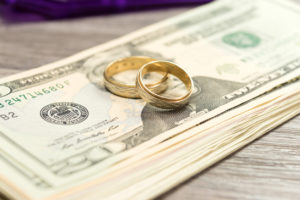 Sometimes, coparenting can lessen stress. Other times, it could add to it when you are at a crossroads with your ex and aren't sure where to turn. One of the things that many couples, especially divorcing or divorced couples fight about, are issues involving money. Many parents may struggle at first to understand how they should divide the costs of things for their children, and divorce can put a damper on these matters. Now we will help you understand how you can successfully coparent and still manage expenses with your ex.
Tips for Splitting Expenses
Communication: Divorce is already difficult, which means that speaking with one another can make life easier for both of you. If your ex wants to spend money on something that you don't agree with for your child, you should talk about it rather than letting it go or fighting about it. You may be able to meet in the middle once you have heard each other's point of view, which can change the communication game for you. Communicating successfully means that you won't make demands with your ex or engage in passive aggressive behavior. Really listen!
Proper System: The court may have already helped you understand the best ways to divide your income. Many parents, however, find that it helps to step up and foot the bill for certain events, especially when it is something they feel strongly about. For instance, if they want to take their child to get their ears pierced, they may talk about it and pay for it. Or a vacation – they will probably foot the bill. Typically, both parents want to balance out what they do with their children and this involves pitching in when necessary. 
Keep Children Out of it: You may be paying a lot in expenses for your children every year, but you should never burden them with that information. It gets especially rough when a parent tells a child something along the lines of, "I'm paying child support so we can't go on vacation this year." It's okay for your children to understand that money may be tight at times, but it should never stand in the way of your child's relationship with the other parent.
Hopefully you have learned some tips on how to share expenses with your ex after divorce has taken place. Divorce is hard for both parties, which is why we want to help you understand what could help you in your desperate time of need. Call us for information on how we can help you during this time.