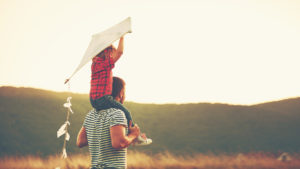 You may have some questions about the establishment of paternity and we can help. We believe that establishing paternity can be extremely useful to you in your family law case, and a big step for you and your child. This is why it is important to talk to us as soon as possible to find out how we can help in your case. Today we will answer a couple of your most vital questions regarding paternity.
Answering the Big Questions on Paternity 
What if the father denies paternity? When you are establishing paternity, genetic tests will be given to the mother, child, and alleged father. These tests are extremely reliable, which is why many cases do not go to trial. This should be your first option.
Despite the tests, the father is still denying paternity – what now? This does not mean that the case will be closed. The matter will then go to trial and paternity will be decided in front of a judge. Depending on the circumstances of the case, this could take a month to several months, but the answer will be decided. 
What happens after the establishment of paternity? In many cases, the mother of a child will wonder if this means she will be able to receive child support for her child. In many cases, child support cases can resume after paternity has been established. 
How can my child benefit from establishing paternity? This is one of the most important steps in obtaining child support. Not only this, but a child can benefit emotionally from having a relationship with their other parent. Establishing paternity gives an unmarried parent legal rights, just like a child born within a marriage. Some of those rights include legal documentation of both parents, access to family medical records, medical and life insurance, inheritance rights, social security benefits, and more.
As you can see, it is extremely beneficial to consider establishing paternity if you have not already in your case. Not only can it benefit you and the father of your child, but also the child themselves. Call us today to find out how we can help in the midst of your case.