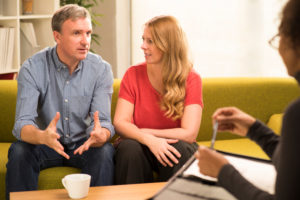 The divorce process can be long and arduous, bringing many battles along the way as you attempt to figure out many aspects of your life like child custody and assets. Because divorce can be so complicated, it is best to turn to an attorney in your time of need because they understand the specific laws in your state as well as your unique circumstances. Find out how a divorce can help you when you're in the middle of a divorce, and why it's a wise idea to have one.
How an Attorney Can Help 
Helping to Keep Emotions at Bay: Many people do not understand that letting your emotions lead financial decisions can just land you in turmoil. A good attorney understands that letting out emotions could harm your potential for success, such as asking them to write a letter stating that you want assets that are not worth much just because you want to keep them from your ex. A short letter could cost you more in fees, which is why you have to watch the decisions you make. 
Helping You Understand Asset Division: If assets are in your name, you may think that they are automatically yours to claim, but this may not be the case. Almost everything is divisible, and an attorney will help you understand these factors.
Advising You on Purchases: An attorney will advise you to buy big items before you file for divorce, because many states will issue financial restraining orders, barring you from making important financial decisions until an agreement is reached. 
Gathering Key Evidence: An attorney will help you collect evidence before a split, such as photographs of assets and making copies of account statements. Preparation is key. 
Never Hiding Assets: You never want to deceive your spouse in the midst of divorce, as often times it is against the law. An attorney will discuss the penalties with you to help you understand how to protect yourself.
Helping You Understand Tax Implications: You may not understand the tax implications of divorce in cases where real estate and stocks are involved, but an attorney can help you understand these things in your vulnerable state.
Considering Mediation: Because divorce may be expensive and you may not understand how out of control costs can get, a divorce attorney will help you understand all of your options, including mediation. It may be best for your bank account. 
Helping You Wisely Navigate Child Custody: A divorce attorney will help you understand what is in the best interest of your child when you are going through a divorce, based on your parenting plan ideas.
Because navigating divorce can be difficult as is, it helps to have an attorney on your side who understands your case. An experienced attorney understands what it takes to handle matters in your case that mean a lot to you. Speak to us today for more information at The Law Offices of Amy M. Montes to find out how we can help you.