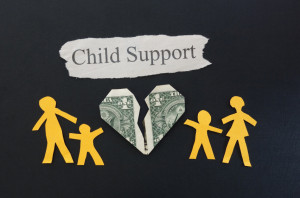 If you are part of a child support petition, you may wonder what will affect the amount of child support that you must pay or how much you should expect as the receiving parent. California child support is determined under California Family Code Section 4050 in any situation involving support, such as dissolutions, paternity, and domestic partnership cases. The guidelines have two specific goals in mind: providing a minimum level of child support and providing for uniformity in the calculation of child support.
What Responsibilities Does a Parent Have? 
Parents must remember some very simple principles when raising and caring for their children. This includes supporting their minor children according to their life situation. This means that, no matter what, a parent is just as responsible as the other parent for supporting their child. The California support guideline is presumed to be a good standard in all cases to determine this. Only under special circumstances should child support orders fall below the child support mandated by the guideline. Making the determination involves figuring out the following:
Gross income of parents
Percentage of time each child spends with the parent
Available tax deductions that parents can claim
Mandatory payroll deductions
Child care costs incurred by parents
If one parent is unemployed, there are different considerations for a California judge to look at. Judges understand that some parents will deliberately quit their job to avoid paying more in child support. However, when this scenario comes to the court's attention, they will consider the amount that the parent was making before they quit. Considering all of these factors takes some help from an attorney, which is why we are there for you. Call us today to find out how we can help you with your case.