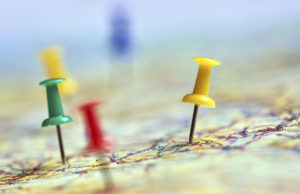 Child custody can become somewhat complicated when the two parents involved in the action are currently living in two different states. Many reasons may separate a couple; sometimes one side wants to stay in their home state but another one wants to venture out into the world to attend school or for a job. Regardless of how it happens, it is a reality that too many parents understand and sometimes their children get caught in the middle. If the parents are supposed to solve a court dispute, it may be difficult to figure out which state should handle the case. However, most of the time it will be based on where the child lives at present time and where the child lived in the past.
If no court has taken on a custody case dealing with this particular family, then the state where the child and one parent has lived for the last six months will be the state where the case is resolved. This is known as the child's home state because they were born and raised here. However, if the child has not lived in one state since birth or for the last six months, the child has no recognizable home state. This is why significant connections will be looked at, which is where the child has teachers, doctors, and other important connections to their everyday life who can attest to the fact that they are at home in this state.
Uniform Child Custody Jurisdiction and Enforcement Act 
Nearly every state follows something known as the Uniform Child Custody Jurisdiction and Enforcement Act, which sets standards for courts to make custody determinations even when two parents live in different states. This covers the home state and significant connections rules, as well as the child remaining in the state for safety reasons, as in a case where a child is removed from another state because of abuse, neglect, or abandonment. Under this act, if these requirements are not met, the court cannot issue a child custody judgment. If a parent has wrongfully removed a child in a state in order to make the child have a "home state," then they will be denied custody.
Long-Distance Parenting Done Right
No matter what state is agreed upon by the courts, both parents must work together in many ways to support the relationship that they have with the child. This means that they will retain contact by telephone, e-mail, and instant messaging or other means. Even though it may seem difficult, keeping in contact with the child may help maintain close relationships.
Even though the relationship with the parents has not remained, they should do whatever it takes to encourage a child to plan and anticipate for time with the non-custodial parent. By doing so, the child will feel more in control of his or her schedule. Just because one parent lives states away doesn't necessarily mean that the bond will not be as strong. There are various ways to retain this, such as watching a television show together and talking about it over the phone, talking about their day at work or school, and more.
Do you live in a different state than your ex-spouse with your child and wonder what rights you have in child custody? Do you have questions about your parenting arrangements and wonder what you can do next? Call us today for more information regarding your child custody case. At The Law Offices of Amy M. Montes, we want to hear from you.