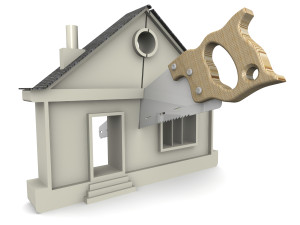 You know how difficult divorce sounds when you have many assets that you care for. You also know that it will probably be a time-consuming process to lay everything out that means something to you from rental property and retirement, to pension plans and stocks. Many people believe that they only have to worry about current dollar value when it comes to asset division. However, you have to think about much more – such as what is best for your long-term security when it comes to your finances.
Understanding Your Property 
Of course, there are two different types of property that might be especially important to you: Separate and marital property. Most property that is acquired during your marriage will fall under what is known as 'marital property.' However, separate property is a bit different. It includes things like property that was owned by either spouse before the marriage, inheritance given to one spouse, a gift received by just one spouse, or payment received for a personal injury judgment. It is important to know what is yours and what is property of your spouse's before you move forward.
When it comes to asset division, some aspects come into play. The factors that are considered include the length of your marriage to your spouse, income or property brought into the marriage, the standard of living between both of you, your ages and emotional health, income and earning potential, and more. Sometimes, it might feel like it is impossible to sit and determine the outcome you might receive in your case. With so many different assets between a couple, debts, and more, you never know what to expect until you truly get started.
No matter what, it is important to have the support of an experienced attorney on your side. We want to help at the Montes Law Firm, where we care about the outcome of your case. Call us for more information to get started.