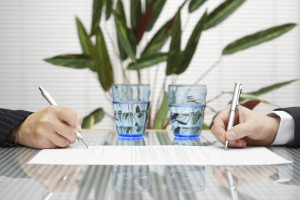 People find themselves in the scenario of changing their name every year for a variety of reasons. However, changing your name is not always as simple as it seems – you have to go through a legal process first. However, many people do not understand that changing their name can be done without the help of an attorney, though it helps to talk to one if you have never done so before and want more information on how the process works.
Choosing Your Name 
State laws dictate how and when you can change your name. Most of the time, people use this process for changing their name to their spouse's name, but sometimes it also becomes relevant in cases of divorce when you want to switch back to your maiden name. You can choose your name as long as it does not include the following:
Fraudulent Intent: If you are trying to change your name so that you can use it to your advantage for a monetary purpose, you will not be able to change your name. You can also not change it if you are attempting to run from the law.
Chosen to Confuse Others: If you want to choose the name to confuse people who may believe you are a celebrity or another figure, you are not permitted to do so.
Not a Racial Slur: Your name should not insult or anger groups of people.
Contains Numbers: Your name is not permitted to contain numerical digits. It should only contain letters like any typical name.
Changing Your Name Due to Divorce 
If your name is being changed due to divorce, then all you have to do is provide a copy of your divorce decree to the government or other institution that may require notification of your name change. This includes any administration that has your information, such as social security, DMV, post office, employer, schools, banks, and more.
You are making a big, life-changing decision to change your name after divorce, which is what many people choose to do as they are moving forward with their lives. You can call us for more information on how this process works, especially if you have stumbled across issues and have questions. We are waiting to hear from you at the Law Offices of Amy M. Montes.