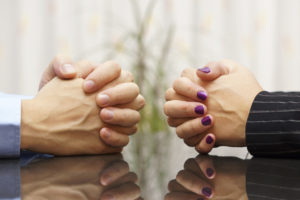 To understand the Uniform Premarital Agreement Act (UPAA), you must first understand what a premarital agreement is. These are agreements that are made between parties who are anticipating marriage and cover issues like property division, child custody, alimony, and many more subjects in the event that a divorce occurs. When a couple adopts the UPAA, they are protecting their individual interests when entering marriage in the most binding way.
What the Law Requires and Provides 
When a couple enters into a Uniform Premarital Agreement, they must make their agreements in writing and both sign. They must also be mutual, free, and voluntary. The potential spouses involved in the agreement must have adequate knowledge of each other's property and finances or have the opportunity to become aware of them. The parties must be open about their assets or else it will not be enforceable.
The UPAA offers flexibility because it gives couples the freedom to agree on anything from property division to the division of household responsibility. Nothing will be left out of the agreement unless it can't be agreed upon or it is criminal in nature. One of the best parts about the UPAA is that, if a couple moves, they will not have to worry about renegotiating their agreement. Even in a new jurisdiction, it can be enforced because it has uniformity.
If you agree that the law should treat you as an adult and trust you to make decisions on your own, the UPAA may be for you. Speak to us today about your marriage and divorce matters and what you believe works best for you.