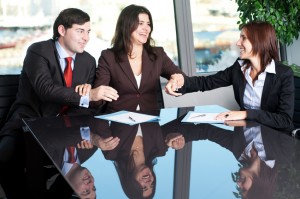 When you are involved in a custody case and believe that you have landed on the perfect attorney to handle your matters, you should stop and ask some major questions. Sometimes individuals will find the attorney of their dreams through personal recommendations but they may not know what exactly to look for. There are some steps you should always take, such as familiarizing the attorney with your case, learning about their skills and background, and so much more. Now you can find out some important questions that you should tie to your case.
Background Questions
There are many aspects about a custody attorney that you may want to know before you hire them for your case. Here are a few different types of factors and the questions that go along with them:
Legal Education:
Where did you attend law school and for how long?
Are you a member of a bar association or professional organization dealing with law?
How many child custody cases do you handle each year?
Do you handle cases that are similar to mine or have experience in them?
Do you have experience with cases involving mediation? 
Legal Philosophy and Style:
What is your approach when you are handling a child custody case?
How do you work with clients?
How would you describe your personality style?
Assessment of Your Case:
What is your opinion about my case?
What potential problems could you foresee in my case?
Do you believe that our case will have to go to trial?
How long do you think it will take to resolve my case?
Case Management:
How available are you to handle my case?
Will you manage my case personally?
How frequently will you provide progress reports on my case?
Will you be handling my negotiations and court appearances with me?
Will I be able to reach you as quickly as need be? 
Legal Fees:  
How much do you charge and how frequently?
Will you require a retainer?
What other expenses should I expect to pay?
Before the initial meetings ends with your attorney, there are many things you should know – so make sure that you ask if they can expand on anything. Your custody case is extremely important and you deserve the best! Hire an attorney who will be there for you through every part of your case, even the biggest and smallest parts.