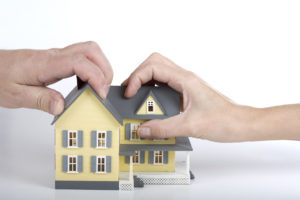 You've decided that it's in your best interest to remain unmarried. Perhaps you were in a long-term relationship before and it didn't work out, so you and your partner have decided that marriage is not in the works for you. But you have decided to make the leap into living together for quite a few years ago, which means that you have been accumulating property together. So what happens if you decide to split up?
When two people live together as unmarried couples, it is important that they still retain their rights in case something ever happens, just as married couples do. This is why it is important to write out a property agreement that spells out who owns what, which is especially vital when two partners own a home together. Without an agreement in place, matters could end up in the midst of litigation one day, which could make you lose out on property that is rightfully yours.
What Should Be Covered in Your Agreement
Cohabitation property agreements are about you and your partner, which means that you must meet the needs of your relationship when it comes to distributing property. This means including how specific assets are owned, how income and expenses are shared, how newly acquired assets are owned, and how bank accounts and other expenses will be managed if the couple decides to split up. If you have bought a house together, you know what a huge financial responsibility it is. There are some aspects that you want to include on your home matters:
How ownership is listed on the deed of the house
How much of the house is owned by each partner
The buyout rights of the home and how it will be appraised
What happens with the house if you decide to separate as a couple
How eviction works, if necessary
When it comes to debts, most of the time partners will not be responsible for the debts of the other unless they keep everything in a joint account. And, if one partner passes away, usually the other partner has no rights to the deceased's property, unless it is left to them through a trust.
As you can see, there are many things that you have to think about when you get into a relationship with your partner. Though your rights will not be exactly the same as those who are married, it is important to consider these important aspects. Call us today for more information on how we can help.