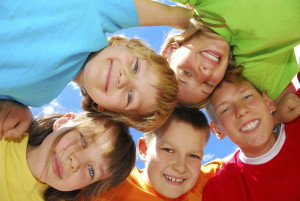 There are many important reasons why a parent would want to establish paternity that will both benefit the parent and the child. However, you may wonder how the process works and how we can help you along the way. Today we will help you understand.
Ways That Paternity is Established 
1.) The first way that you can establish paternity is directly after birth. You can sign a legitimation form, which will grant parents the same rights as if they were married. As long as a parent is certain about the father's paternity, the courts agree that paternity can be established. The father's name will be added to the birth certificate and the process becomes as easy as that!
2.) In a second scenario, you can file a paternity lawsuit to establish paternity with the courts. The possible father must arrive to court on the day of the hearing and may be required to submit to DNA testing if he consents his paternity and wants to take responsibility of the child. If the DNA results come back positive, the courts will enter an order regarding the father's paternity.
3.) At any time before the DNA process, the prospective father can enter into an agreement with the mother that states that he will be obligated to pay for the child. From there on out, paternity can be established at any point.
Why Paternity is Important
There are many reasons why paternity is important to the mother, father, and the child. For instance, a child can benefit financially from their birth father through child support provided that paternity is established. The child will also have rights to death benefits in the unfortunate event that their father passes away, such as social security or Veteran's benefits. In another case, you may then have access to the father's medical history. If there are any genetic medical issues that they must know about, paternity will help you find the answers.
Yes, you will find that establishing paternity is the best way to receive the benefits for your child that they deserve. However, sometimes the process can be complicated. Perhaps the father is not forthcoming about the idea or will not accept paternity easily. In these cases, it is helpful to have a lawyer. Call us today for more information on how we can help you.