Let's say that you are in the middle of a divorce and a life event changes everything for you and the other party. Perhaps your husband has decided that he is going to get remarried and take on the duties of raising his new wife's children. Perhaps he's decided that he wants a lifestyle change and moved further away from home. No matter what the situation, this means one thing: The other party wants less time with his child and wants to figure out how to reduce his visitation.
Tips for Yourself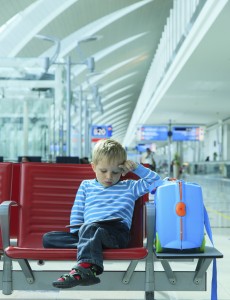 For a second, focus on you and the needs of your child or children. You will be raising your child full-time now all by yourself, which means that you should prepare yourself for the experience. Creating the best support system of family, friends, and caretakers can ease the stress when something like this comes up. Can you reach out to some of these trusted individuals and alert them of the situation, and that sometimes you will need time to rest and recharge? You must also consider your work schedule and how things will be from now on if you must make things work with getting her where she needs to be as well as spending time in the office when necessary.
Yes, having one parent "step out" so to speak can be stressful – this is why it is in your best interest to plan ahead when you get the word. Otherwise, you will stress yourself out in a time when you should be most relaxed for your child, who is also going through a transition.
Preparing Your Child
Of course, no parent should ever come right out and say, "Honey, your parent wants to spend less time with you." So, what is the best way to handle this scenario? The best thing to do is tackle it head-on instead of waiting so long that you drive yourself into the land of stress. Make sure that you discuss the new parenting plan with the other party and understand exactly what is going on so you can also prepare your child for it. Preparation is truly key in these types of situations.
Perhaps one of the best routes to take is to write out which days the other parent will have the child on a calendar, which they can access to see for themselves. Perhaps the child will want to come up with some days that he or she would like to see the other parent, which you will be able to propose to the other party. Of course, it all boils down to the unchangeable- whatever they decide. However, it will give your child the power to feel like they hold the situation in their hands, and no matter what schedule is decided upon, the grounds should be met in the middle.
It may be stressful and put a lot of pressure on you as a parent to have to work around a new schedule, especially one where the parent is asking for less parenting time. There may be hard feelings and rough weeks; however, you will get through it and being there for your child makes all the difference. If you are going through a divorce dispute involving children, you can speak to an attorney who is there for you every step of the way and understands what you are going through. Call us today for more information.