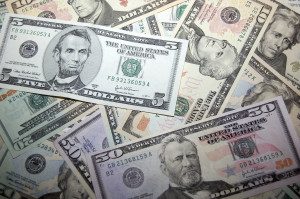 Recently, we heard of Johnny Depp's high-asset divorce proceedings in the news and the many complications that have come to light. Johnny Depp has been building an extremely expensive art collection that includes the art of many famous artists around the world. When a divorce was announced to the public, Depp quickly put up pieces from his art collection for sale. This allowed many to speculate that his collection may be related to the divorce; however, a divorce attorney who understands how to protect personal assets said that it is not likely that the art collection would have had bearing on the settlement. These aspects can become very serious in divorce cases, sometimes even bringing about criminal charges if you sell things for less than they are worth in the midst of divorce. High asset divorces leave much to be considered.
One of the most important aspects involved in high-asset divorce cases is ensuring that costs do not go beyond your control, because divorce can be expensive. One spouse may have lived a comfortable lifestyle during marriage, but this does not mean that cash should be thrown at experts, counsel, and to the court "just because." This money can later be used for your children, weddings, and retirement funds. A good attorney will understand this. This is where we come in to aid you through the delicate process and help you get what you need.
Considerations to be Made 
Of course, there are some tips to keep in mind when you are going through a high-asset divorce. Consider the following:
You should understand if your spouse has been moving funds without your knowledge, as this happens in high-asset divorce sometimes. Obtain information about your business and personal assets as quickly as you can.
Income and disputes can come into the public eye at any time, so you should consider negotiation before litigation.
Do not move money or assets without first speaking to your attorney. This is unethical behavior and can raise questions at litigation.
Maintain your business throughout the entire divorce.
We can handle your divorce case – even the most complicated of divorces. Call us today if you need more information on high asset divorce cases. We can help you from start to finish and help you obtain the justice you deserve in these highly complex cases.