If you are the biological parent of a child, you have a right to seek reasonable visitation or child custody as it pertains to that child. This applies even to parents who were not married when the child was born. The courts usually look at it this way: Having both parents in the child's life will typically benefit them. There are many steps that should be taken by a father who wants to seek visitation or custody of his child, which we will take a closer look at today.
Ensuring That You Establish Paternity 
Before you move forward, you want to ensure that you establish paternity of a child. If there is absolutely no question of this, this is easy because you may have already signed the birth certificate or an acknowledgement of paternity through the courts. If there are questions, you could go through the process of paternity DNA testing that states whether or not you are the child's biological father. 
Court for Visitation or Custody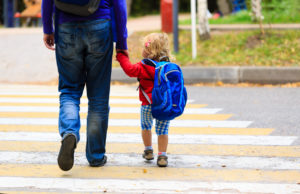 You will want to work with your ex on negotiating a parenting agreement, which covers many details on visitation and custody matters with your child. Usually, if you aren't able to do this on your own, you may petition the court to help you with these matters. Perhaps the mother of your child is saying that you aren't permitted to have extra time with your child, but you believe that it may be in their best interests to have them overnight sometimes. The judge will look into the circumstances of your case and make a judgment based on what they believe to be best for the child as well.
Though you should never expect sole custody if both of you are fit parents, you may be able to get some time that you never had before with your child without the order. If you are looking to settle your visitation or custody matters as an unmarried father, you may have questions. We have answers. Call us today so that we can get started on your case as soon as possible, so that you don't miss out on your child's life.