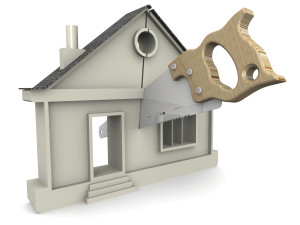 You always hear about the things you should do when you are going through divorce, from meeting the filing standards to solving matters with your bank accounts. But what about the things you should never do? There are many complicated aspects in divorce and many complex problems you want to avoid. Today we will look at some of the things you should stay away from when you are receiving a divorce, and why.
What NOT to do
Dismiss Mediation: Though mediation and other types of collaborative divorce are not for everyone, you shouldn't completely dismiss the notion without looking into it. This is a cooperative approach that may help you make decisions with your spouse on many different subjects, from children to assets. The mediator goes over important issues and helps you come to an agreement as best as possible, or else your case continues in court where you can reach the remainder of the decisions.
Take Anger Out on the Kids: Children sometimes struggle to deal with divorce, too, and are going through stress just as you are. You want to make sure you spend every bit of time with them as possible, from afterschool events to helping them with homework before bed. It's okay to want to talk to your children about divorce, but lessening the stress helps everyone involved.
Refuse to See Therapist: Seeing a therapist during and after divorce can help you conquer the range of sometimes-harrowing emotions you may feel. A therapist can help you with many issues, such as how to deal with your children during divorce, remain calm in court, and become self-sufficient when you are on your own. 
Forget About Taxes: You may be awarded the house, but this comes with tax implications you should be aware of. If you aren't able to afford a mortgage or taxes, you may need to make a different decision. 
Settle Early: You shouldn't forfeit your financial security under any circumstances, as divorce is not worth it. You should be aware of what you have and what you want to keep. Knowing what your assets are, and having documents to show this, can help you in the long run. 
Increase Debt During Divorce: You will be working on setting up your new household after divorce, so hang onto as much financial stability as possible. Divorce is not cheap, but keep your bills and costs down and the struggle will be over before you know it.
If you need help with your divorce, contact an experienced divorce attorney today. We can help you get the results you deserve in your time of need. Call us for more information.