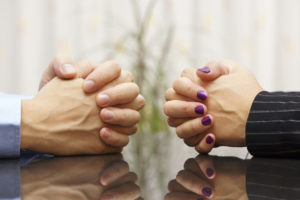 It can be a very complicated process to decide whether legal separation or divorce is best for you. Weighing your options will only help you in the end, when you must consider things like custody, assets, and where you want to live. How are the two different? Why will a separation work best for you? How does it work? We will help you find out the answers to these questions today.
Separation vs. Divorce
Divorce and legal separation are different in some ways, such as creating space between you and your spouse and helping you figure out lives on your own. You will both find a division in the lives you once had together as well as new boundaries for you to follow that have been ordered by the court, such as child custody and division matters. The difference is this: When you get a divorce, your marriage formally ends and you are free to remarry. However, when you separate, you remain legally married and must mark that you are married on forms, as well as never remarry.
Will a Separation Work for me?  
It is really a matter of personal preference. Suppose your religious beliefs say that you cannot divorce: then this may be the best option for you. You may also receive certain benefits from your spouse if you only separate and don't divorce – such as Social Security and pension payments. If you have some issues in your marriage such as problems with custody and financial issues, this could be a stepping stone on the way to divorce while you figure out these issues. If you get divorced, there is no going back, so consider this option based on what works for you.
How Separation Works  
There are actually many different ways you can do this. You may prefer going through a trial separation, which is where you live apart and decide if divorce is for you. You may choose a legal separation, where the court officially declares that you are separated; however, many states do not offer this option. You could file for separation as you would file for a divorce. It is important to look at all aspects and determine which one works for you. Call us today for more information on how we can help you along the way when you are considering separation. We are waiting to hear from you.