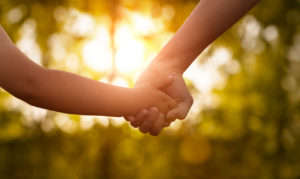 When your spouse lives in another state, custody schedules can run awry and you may wonder what you can do. Co-parenting is sometimes hard as it is, and even harder when you are so far apart from one another. There are some things that you must consider if you and your spouse are thinking about creating the best out-of-state visitation schedule for everyone involved.
Is Out of State Visitation Right for Every Situation? 
The simple answer is no, out-of-state visitation schedules will not be right for every single family. In some cases, it's a definite no-no, such as in cases where you have sole physical custody and the other parent wants to remove the child from the state to stay with them. Based on what is on your order, they are not permitted to do this if you have sole physical custody, so you would have to get an order modification.
However, if there are no other issues standing in your way, you may want to sit down with your ex-spouse and take a look at your schedules and what works for you. Perhaps you have consented to the other parent's move; in these cases, you would go to court and discuss your case and how far you are willing to budge to meet in the middle. The courts will see the best interest of the child and, if they believe that moving to another state or visiting another state is not in their best interest, they may disagree with you on these matters.
Many of the schedules that come into play are those where the child would be visiting the non-custodial parent on breaks throughout the school year and Summer vacation when school ends. There are also tools that parents in our modern times can use to stay in touch, such as video, chat, email, and more. Travelling expenses, also, must be considered as you will not always be responsible for paying for your child's plane ticket or driving them there. There may be a split of expenses somewhere in the schedule.
No matter what you decide to do, you should know that the order will be completed in the state where the child resides. However, orders are enforceable in other states, so you must abide by it no matter what role you play in the child's life.
If you are a parent who lives out of state or you are a parent who lives with the child in another state from where the other spouse lives, you may be feeling the effects of an out-of-state situation. We can help you in your time of need, so give us a call today.