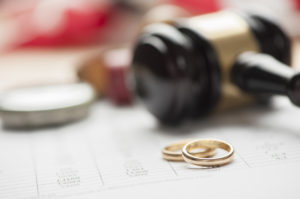 Even though you may wish differently, it is not possible to file for divorce in secret. The process of divorce has to involve both parties to be fair to one another in this delicate time in your life. The other spouse must be notified when you file for divorce so that they can represent themselves and their interests on issues like asset division and child custody. If you decide to file, you must ensure that a summons is delivered to your former spouse. We will walk you through this process today and why it is essential in each case.
How a Spouse is Notified
When you decide that it is time for a divorce and are sure about your decision, you will head to the local court to file your petition, or have your divorce attorney prepare it for you. This goes by many names such as a petition for divorce, complaint, or dissolution of marriage. The court will make copies as well as issue a summons, which must be then served to the other spouse. The notice of divorce or 'summons' is the part that alerts the other party to a divorce. It describes in detail what is being asked for in terms of alimony and custody as well as informed them of their rights and responsibilities. If there are deadlines to be met as far as filing, your spouse will be informed.
Responding to a Summons  
The spouse receiving a summons must take the time to respond for the divorce process to continue as planned. This is generally somewhere around 20 to 30 days after they receive the summons. In the response, he can agree to all or none of the spouse's requests, which will be discussed and figured out in court. The court will almost always hold a hearing over matters that cannot be settled between spouses. If the summons is ignored, the spouse risks the fact that the court could decide to give everything to the other spouse.
Because these parts of your divorce process are so important to you, they are also important to us. Speak to us about how we can help you in the midst of your divorce case and what role we can take in the most difficult parts.