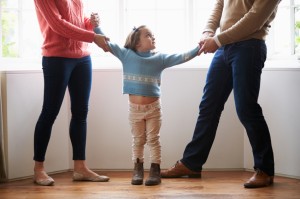 When it comes to child custody, you should start thinking about negotiations that might occur. In some cases, you might go through what are known as 'formal negotiations,' like those involving a mediator. However, sometimes, they may be a more informal matter where parents dicscuss what is going to happen amongst each other without the help of other parties.
When it all comes down to it, a judge will probably play some type of role in your case. If the judge does not agree with the agreement you come up with, you could be pushed through to court or see that your agreement changes in some ways.
Decisions to be Made
During negotiations, there are some things that most parents typically discuss. Some of these issues are who will have custody, visitation schedules, child support payments, and other matters, such as the rights of grandparents and more.
No matter what you agree on, one thing that will be used is the 'best interests of the child.' No judge will approve an order without it being in the best interest of the child and the parents involved. For instance, if one parent is being unfair and this is proven through the order, then the judge has the right to change this, as no parent deserves to lose time with their child.
Many people believe that they can handle child custody negotiations on their own, but it is a good idea to speak to your attorney about how to move forward so that you can retain your rights. We want to stand up for your rights and help you in your time of need at the Montes Law Firm. Call us for more information.