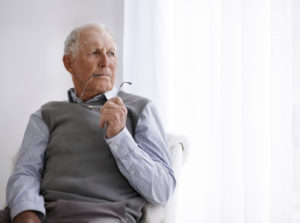 In a case known as Andersen v. Hunt, a settlor had established a family trust naming his children as sole remainder beneficiaries with the help of his wife. After his wife died, however, he remarried and had a serious stroke all within years of one another. After the stroke and his remarriage, he amended his trust four times, changed life insurance beneficiaries, and opened joint bank accounts with his new wife. Upon his own death, his new actions would provide Pauline with much of his estate. Wayne's children believed that there was a possibility that he lacked the mental capacity to execute these actions after his stroke. The court also agreed that the settlor was likely not competent enough to manage his financial affairs, which means that they were unjust and possibly even illegal actions.
Unfortunately, estate planners in California must think very carefully about establishing a trust for these very reasons. If a client's capacity is questionable, then this could be challenged and turn into a problem down the road. Understanding capacity could affect consent of drafts and what important role an estate actually plays in the end. In many cases, Alzheimer's will come into play and these same people may experience increased suspicion, compulsiveness, or even delusions. In California, a person is only permitted to create a will if he or she understands the nature of the act of making a will, which means that if they have Alzheimer's, this is virtually impossible.
Capacity to Create a Will
In California, somebody has the capacity to execute a will if he or she can understand the nature of the act of making a will. They must also understand the nature of their own property in many cases, as well as remembering their relations to those whose interests are affected by the will. Why are things this way? Because, if there are challenges in the case later on, one must be able to prove that there was a mental capacity to make the will in the first place.
In the case of a revocable trust, they are the same as any other contract. This means that a person must be able to understand their rights, duties, and responsibilities in accordance with the trust. They must also be able to understand the consequences for themselves and others who may be affected by the decisions therein. Wills and Trusts are about the same in regards to legalities and having the capacity to form them in the first place.
Is a Will or a Trust More Preferable?
A will follows more of the guidelines that dictate how a person wishes for their property to be disposed of when they die and who will carry out these wishes. In the case of somebody who is incompetent, the will won't go into force until their death, even if that patient loses legal capacity before that time. However, a trust is a contract that provides that a person's estate will be managed according to the terms of the trust. If somebody loses capacity, the trust will begin to manage the capacity.
If you know somebody who is losing mental capacity and wish for them to receive help, get ahold of us today. You may need legal guidance on estate planning and may not be sure where to turn. Contact us at The Law Offices of Amy M. Montes for more information.