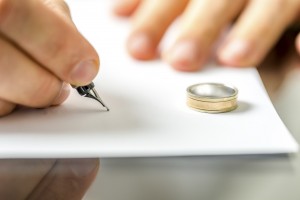 If you are going through a high net worth divorce, you might find that you have to tread carefully to protect your assets from harm. The decisions you make could have an impact on your life and finances for years to come, which is why you don't want to handle your case alone. Doing so can lead to some common mistakes that many people make when they are going through a divorce involving high net worth. If you have a lot at stake, you'll want to take some of these tips to heart.
Mistakes That Can Be Made 
Hiding Assets: You live in a community property state if you are in California, which means that assets are subject to division on equal levels. This means that you might find your divorce to be very unfair in the end, especially if you were somebody who was earning most of the income. You should never lie to your spouse or the courts about your assets and what you actually have, because you could end up losing everything. There are many consequences, which is why you should always be honest. 
Tax Penalties: When it comes to high net worth, there will be a huge transfer of money and accounts that mean a lot to you. This could affect you on a tax level. You should always consider this when you are concluding what you should keep and what you should give away.
Agreeing Hastily: One party might be more willing to get out of the divorce as quickly as possible, which can lead to mistakes. The spouse who is willing to give up everything is the one that might be left in financial ruin, and we want to help you avoid this. 
Seeking Bad Advice: You may have friends or family members who have been through the same scenario and will tell you what they did to get the best results on a financial level. However, this does not mean that you should take their advice, because everybody's financial situation is different. You should instead speak with your attorney.
Going through a high net worth divorce can be a stressful time, which is why you should always speak to your attorney about your options before you move forward. Your finances are important to you and you have many choices. Call us for more information on your claim at the Montes Law Firm. We are waiting to hear from you.