When you think about your Fourth of July celebrations, you probably think about fireworks. When you think about fireworks, you may think about fun and flashing lights striking through the sky. However, accidents happen every year due to fireworks, causing injuries and even fatalities in many of these cases. Yes, you may find great enjoyment in sparklers, bottle rockets, and other firework items. But do you understand the dangers that surround these products meant to bring fun to consumers?
Relaxation of Firework Laws
The truth is, the laws on fireworks have become more and more relaxed over the past few years. As the laws have become more relaxed, the doctors working in many states have seen an increase in the number and severity of the injuries that happen in those who are 20 and younger. The number of patients under age 21 treated and released by emergency departments between 2006 and 2012 has actually steadily risen from 4.28 per 100,000 people to 5.12.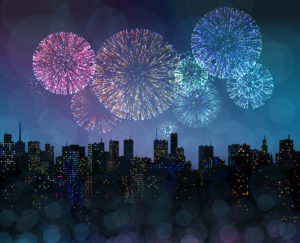 The firework restrictions have been relaxed since around 2000. For instance, in 2015, New York went from an outright ban to legalizing novelty items like sparklers, party poppers, and cone fountains. There are only three states that still have total prohibition laws on all fireworks and these states are Delaware, Massachusetts, and New Jersey. Many researchers are looking at the laws and data regarding states that have laws and those whose laws are relaxed and attempting to make conclusions on them.
One of the biggest problems examined is the misuse. Many working in the emergency setting have seen an increase in injuries among youth that have used fireworks in videos unsafely. They sometimes do this to impress their friends or get family members to laugh, but it never ends well. Many of these same people are sharing their videos on YouTube, making it more difficult to stop people from engaging in these dangerous activities. To help minimize injury, the U.S. Consumer Product Safety Commission has been making recommendations to never allow young children to play with fireworks as well as many other helpful tactics to reduce the likelihood of accidents.
Reducing Accidents
CPSC understands that fireworks can be inherently dangerous. How can you help keep yourself and your family from receiving burn and eye injuries? In many ways, the CPSC has worked with national, state, and local organizations to promote firework safety in the community. Here are some tips that you can remember this Fourth of July:
Do not allow children to play with or ignite fireworks.
Always have adults supervise firework activities.
Remember the dangers of fireworks on children. Even sparklers can burn at temperatures of about 2,000 degrees, which is hot enough to melt some metals.
Do not place any part of your body directly over a firework device when lighting the fuse.
Never point or throw fireworks at another person under any circumstances.
Keep a bucket of water in handy at all times.
Never carry fireworks in your pocket.
Douse the spent device after your firework has completed burning.