When it comes to divorce cases, judges understand that many elements are involved and they also understand that these cases can get tricky very fast. Because of this, judges believe that something known as court-ordered counseling is sometimes needed as a way to keep things neutral and help two divorcing spouses or parents through a difficult time.
The Various Types of Court-Ordered Counseling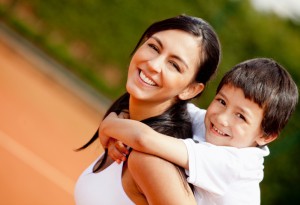 There are many types of counseling that the court might order for you to attend. If you are ordered to court-ordered counseling, you must attend all sessions and provide proof or else contempt of court could occur, so you must always take these sessions seriously.
Marriage Counseling: Couples are sometimes told to attend marriage counseling before they seek a divorce. The judge might order you to do so, in fact. There are many things that are discussed during this time, including how to resolve some of the biggest disputes that you might come across in the process so that you are making informed decisions amongst yourselves. 
Parenting Seminars: Parents might have to become part of a parent seminar if children are involved in the relationship. These seminars might last a day or more and be taught by a mental health professional who will teach you about a child's developmental stages and the effect of divorce on children. It is aimed at preventing conflict in a child's life when this difficult experience occurs. 
Family Counseling: Lastly, family counseling might be considered. These sessions focus on managing conflict throughout an entire family. This means more than just the parents, but also grandparents and extended family. Counseling is given to any party that needs it and you might be able to discuss changes to your parenting plan as needed.
When it comes to your divorce, you want to make sure that everything goes smoothly. This means being prepared for anything that comes your way. Let us help you every step of the way at The Montes Law Firm.