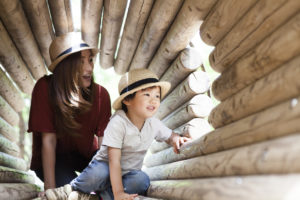 As we all know, children do best with routine and structure in their lives. Sometimes, with a court-ordered custody plan, children miss out on vital time around the year with one parent. This is why, during the summer months, it is imperative that children get to spend time with both of their parents to maintain relationships. It is also important to consider the fact that kids must be kids and have fun accordingly in the summer while balancing this plan. Now you can find out some of the best ways to coparent during the summer months, when school is out and children are ready for fun with their parents.
The Transitioning From Spring to Summer
Many people perceive summer as a relaxing time, but sometimes after divorce it can be a stressful period for both parents involved because it is a way to establish new routine. It may difficult for parents to work together to drop their children off at sporting events, camp, and arrange schedules for visitation. During this time, it is most vital to consider what works for the kids and makes them feel most comfortable. Nobody wants to miss time with a child or parent, so you must work together to ensure the best possible schedule during this time of growth in their lives.
Ensuring the Summer Months Are Fun For Everybody 
Having a coparenting plan during the summer months is one of the best things that you can do for your family. It puts a schedule in place for you and the children. Luckily, if circumstances change, you can always change the plan as well. You should also let your ex-spouse know vacation plans as soon as possible. The earlier you make the plans, the less likely your ex is going to be surprised by untold plans and argue over visitation matters. You should also receive your child's input on all of the plans that you do together, because these choices revolve around them and their schedule.
Summer is supposed to be a relaxing time, so tailor your coparenting plan to include everyone in the fun. Save big events for when your child is with you, allow them time with their friends, and make sure the other parent is just as involved as you. These are things you must remember when you want to create the best coparenting plan possible. Call us today for more.